---
Curved Grid
example
p5.js
javascript
using-variables
---
---
This sketch uses the width and height variables to draw a retro-futuristic curved grid.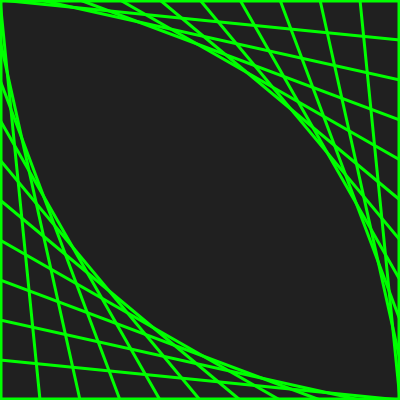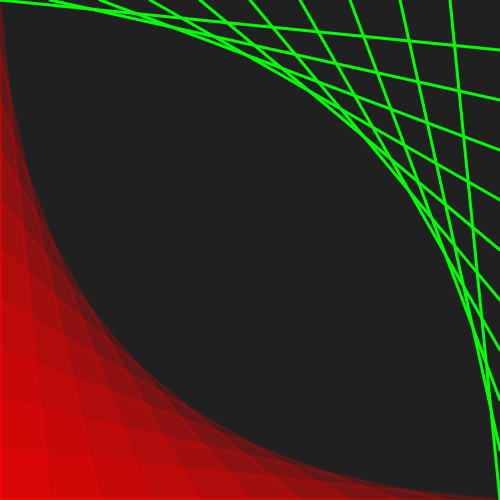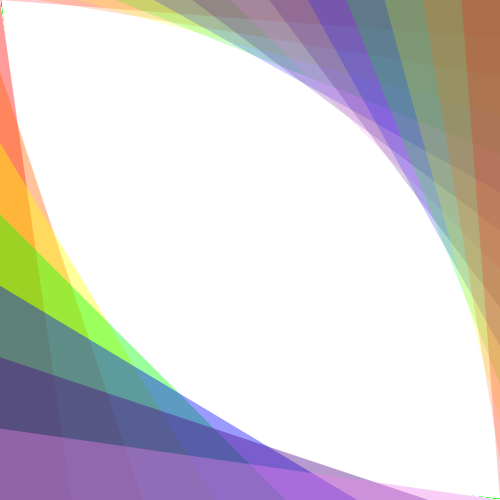 Remix Ideas
Add colors to your lines.
Add more lines. What would 20 lines look like?
Add curved grids in all 4 corners.
Draw two perpendicular lines that intersect in the middle of the screen. (It might look like a big plus sign.) Now draw a curved grid between all 4 quadrants!
---