---
Accumulating Snow
example
p5.js
javascript
objects
---
---
This sketch uses the p5.Vector class to create an animation of snow that accumulates on the ground.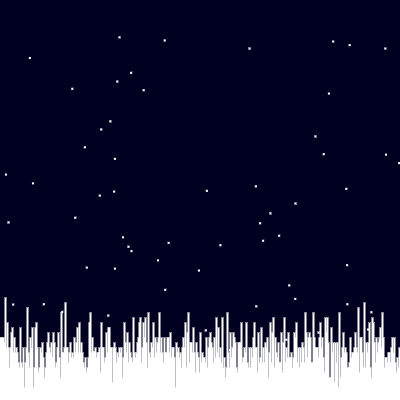 Edit this sketch in the p5.js editor.
Remix Ideas
Use a rolling average to smooth out the ground.
Make your snow move horizontally rather than just falling straight down.
Add trees, mountains, or a snowman!
---