---
Random Lines
example
p5.js
javascript
random
animation
---
This sketch uses the random() function to fill the screen with random lines.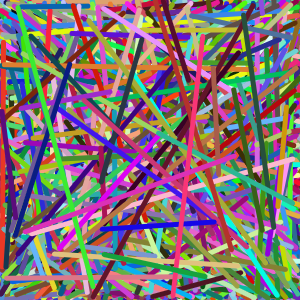 Remix Ideas
Make it so every line starts on one half of the canvas and ends on the other half.
Instead of random colors, make every line a different shade of the same color.
Make the lines fade over time. Hint: Try adding background(50, 10); to the top of the draw() function!
---