---
Popping Circles
example
p5.js
javascript
creating-classes
input
genuary
---
---
Click here to view this code in the p5 editor.
This sketch lets you fill the screen with circles by clicking your mouse. But if two circles touch, they pop!
I created this for the 29th day of #genuary which had a prompt of "Any shape, none can touch."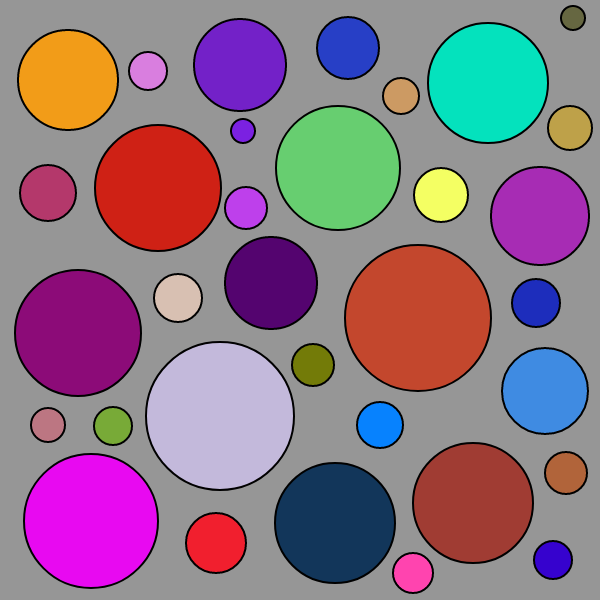 Remix Ideas
Add different shapes like squares and triangles.
Make your circles change color as they grow.
Make your circles grow or shrink over time.
---