---
Christmas Tree
example
p5.js
javascript
creating-functions
---
---
This sketch creates a drawTree() function that draws a Christmas tree, and then calls that function multiple times to draw a Christmas tree farm.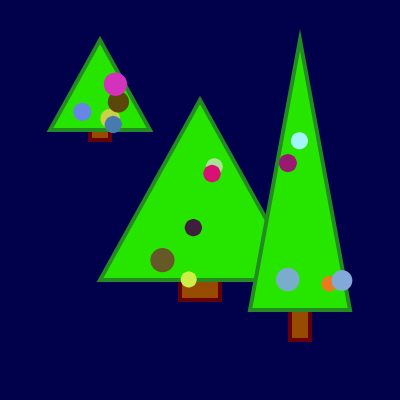 Click here to edit this code in the p5.js editor.
Remix Ideas
Change the color, size, or shape of your tree.
Add blinking lights to your tree.
Add presents or a train under your tree.
Give the farm a snowy background.
---