---
Oscillating Lines
example
p5.js
javascript
arrays
---
This sketch uses an array to hold line height values, and then changes those values to show oscillating lines.
---
Edit this code in the p5.js editor.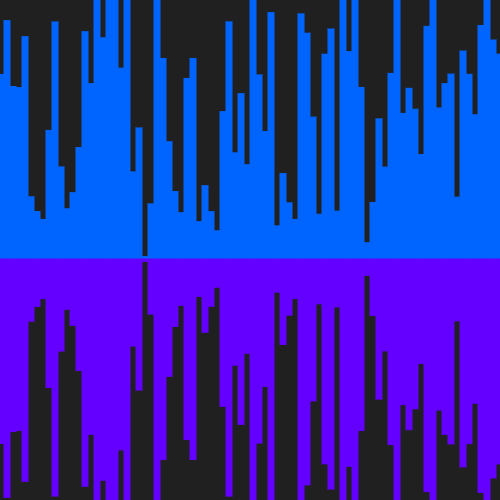 Remix Ideas
Change the number of lines, or their colors.
Give each line a random color.
Make the animation look more like a mountain, or a city, or trees reflected in a pond.
---