---
Circle Packing
example
p5.js
javascript
creating-classes
---
Inspired by Coding Train's circle packing video, this sketch fills the screen with circles without any overlapping.
Click here to view this code in the p5 editor.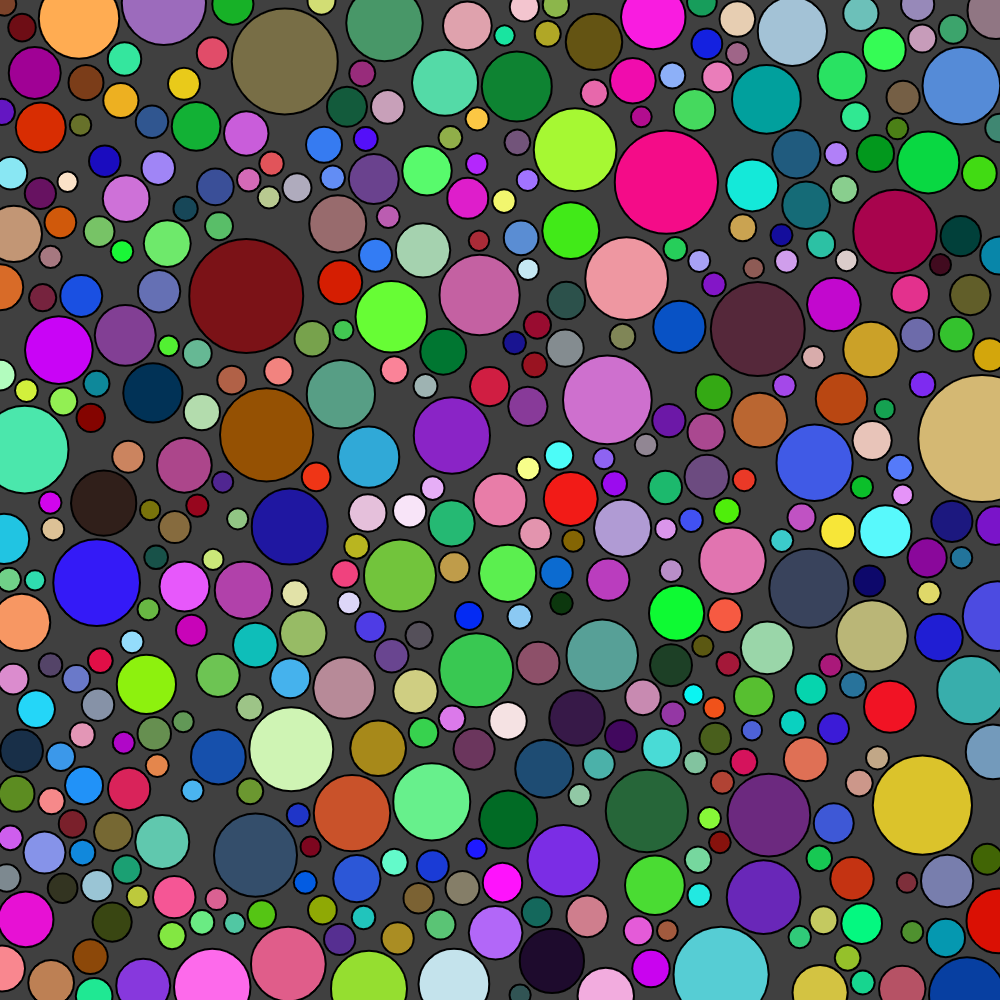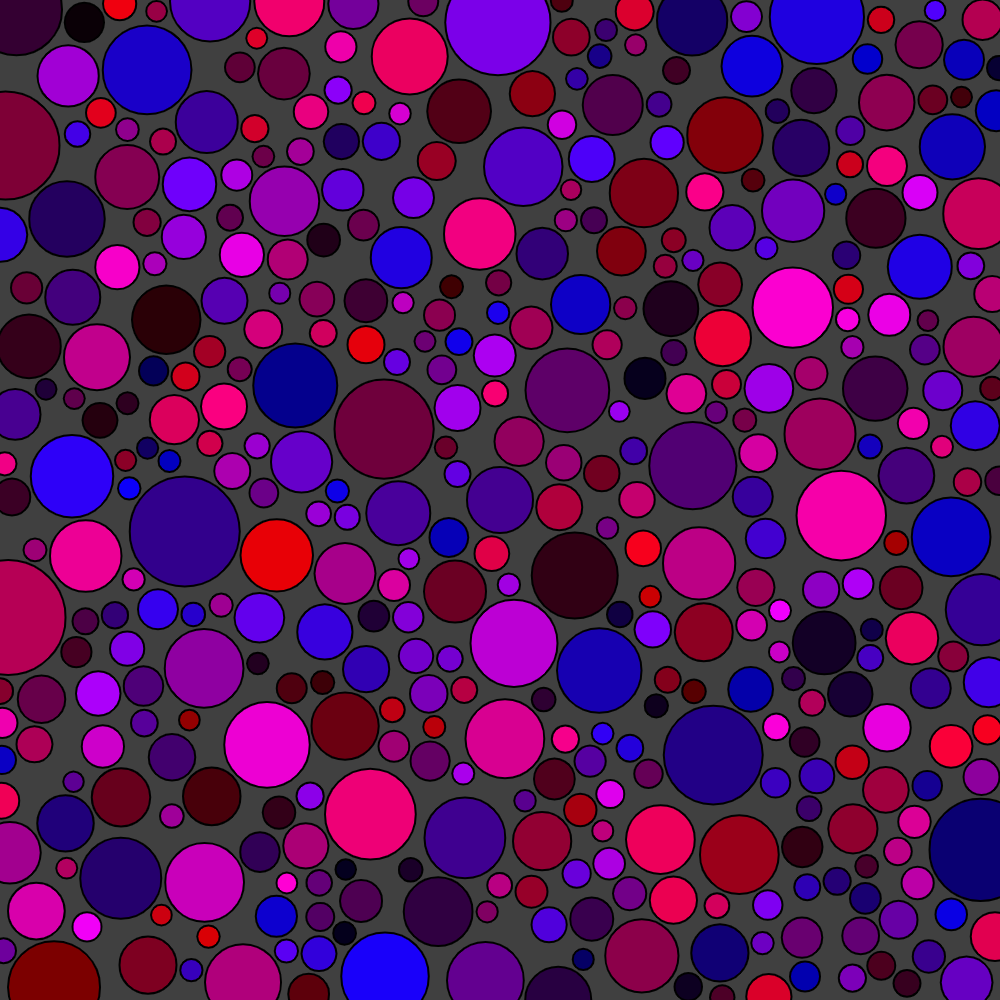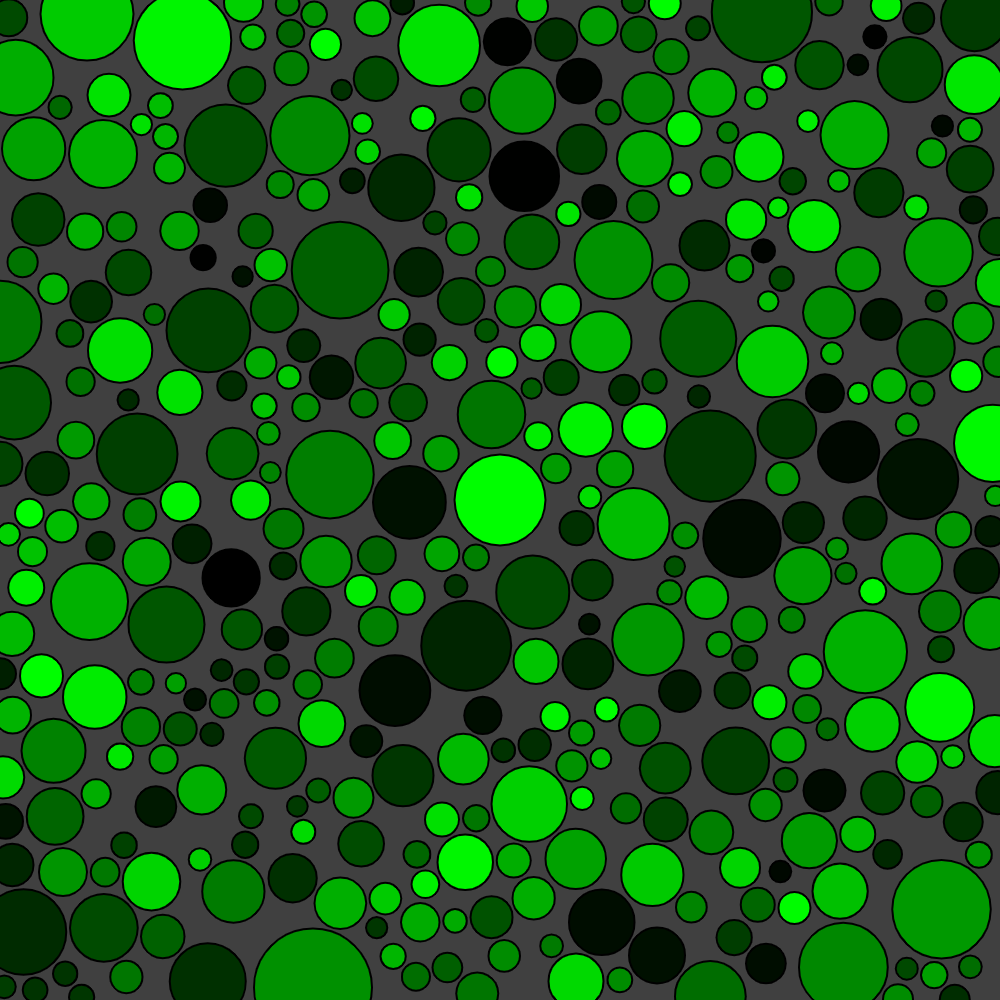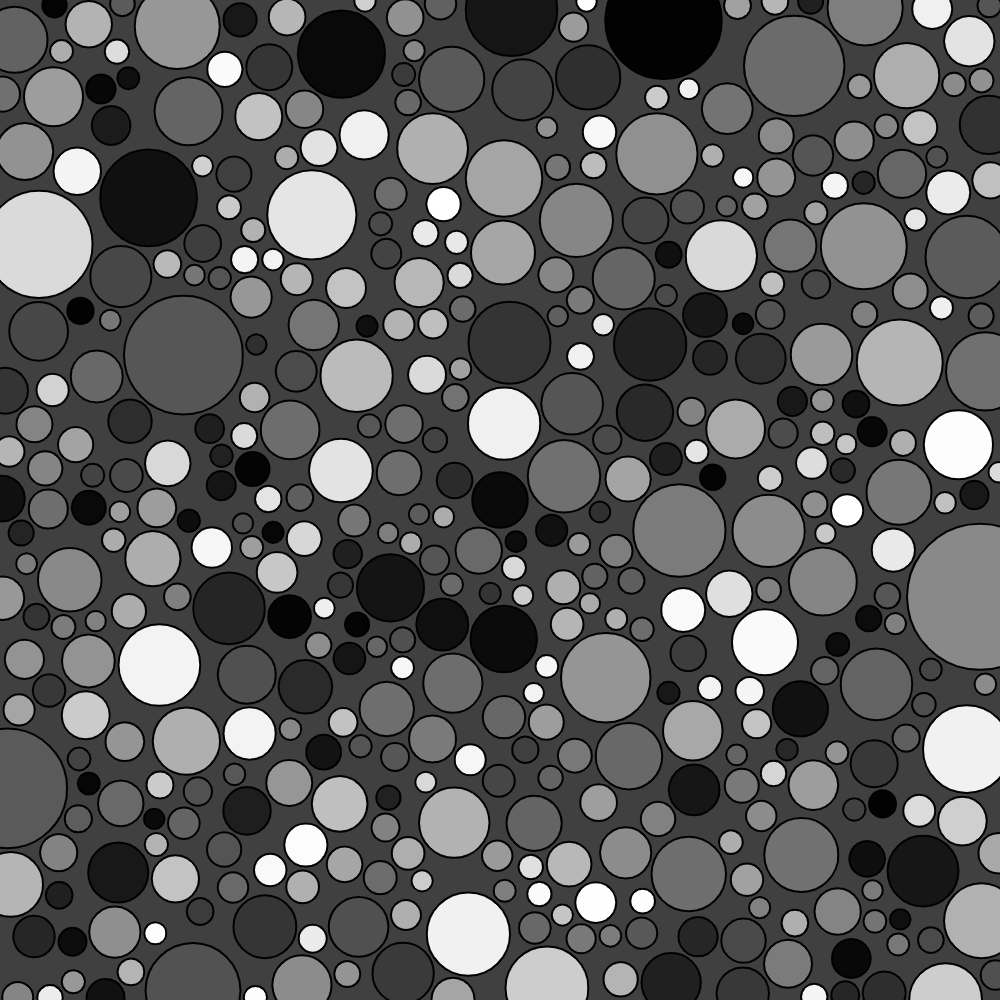 Remix Ideas
Make the circle appear near the mouse.
Try other shapes like squares and triangles.
Start by adding big circles, but add smaller and smaller circles over time.
---