---
drawHouse
example
p5.js
javascript
creating-functions
---
---
This sketch creates a drawHouse() function and then calls that function to draw multiple houses.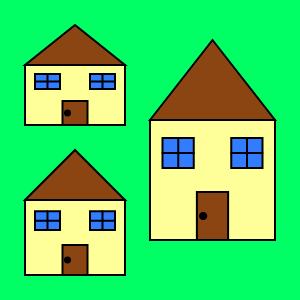 Remix Ideas
Make the house look more like the place you live in.
Add a tree in the front yard.
Add some randomness to the house- try a random color for the front and the roof.
---