---
Wrong Lines
example
p5.js
javascript
for-loops
genuary
---
---
Click here to edit this code in the p5.js editor.
This sketch uses a for loop to draw lines that get progressively messier.
I created this for the 22nd day of Genuary which had a prompt of "Draw a line. Wrong answers only."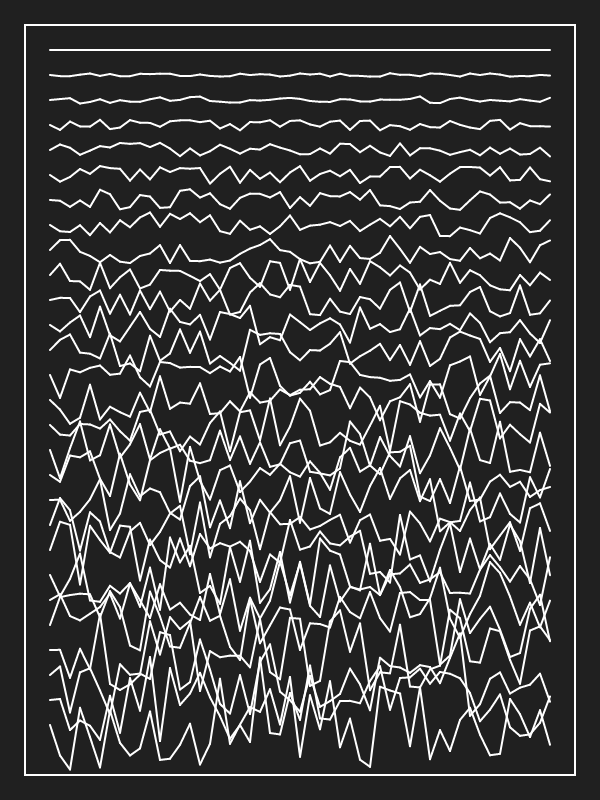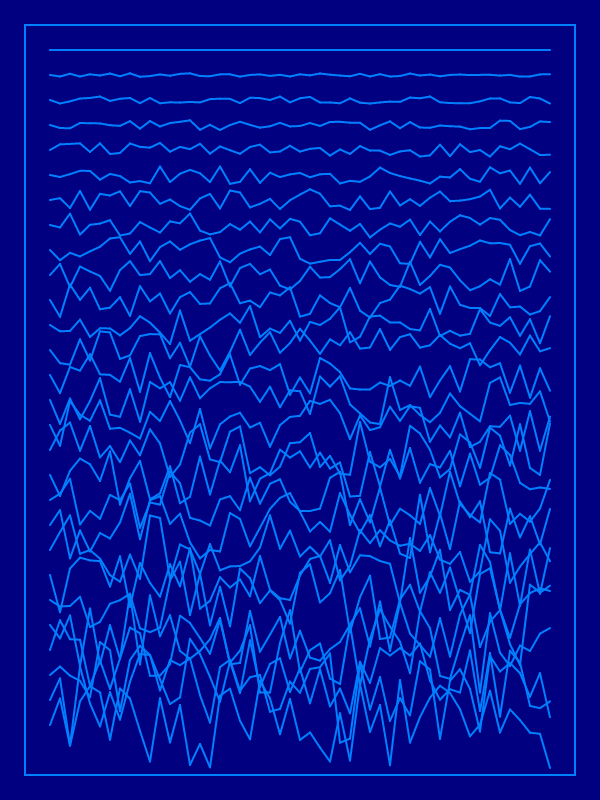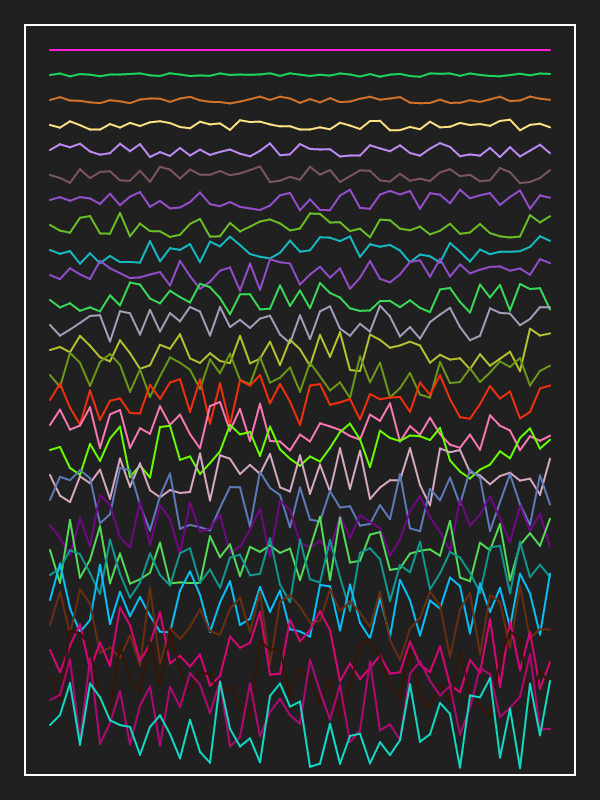 Remix Ideas
Give each line a random color, or make the lines progressively darker.
Add more lines over time.
Base the randomness off the x coordinate instead of the y coordinate.
---