---
Flower Grid
example
p5.js
javascript
for-loops
genuary
---
---
Click here to edit this code in the p5.js editor.
This sketch uses a nested for loop to draw a grid of random flowers.
I created this for the 25th day of Genuary which had a prompt of "Make a grid of permutations of something."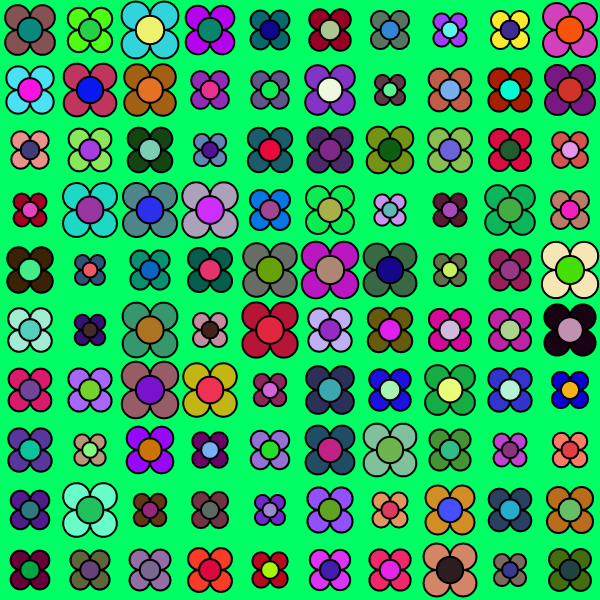 Remix Ideas
Make your flowers more realistic, or limit them to random shades of red, orange, or other interesting colors.
Add vines to the background of your flower grid.
Create a grid of random drawings of something else. Try a random smiley face, or a random pattern.
---