---
Fading Grid
example
p5.js
javascript
arrays
---
This sketch uses a 2D array to hold values, and decreases changes those values to show a fading grid of cells.
---
Edit this code in the p5.js editor.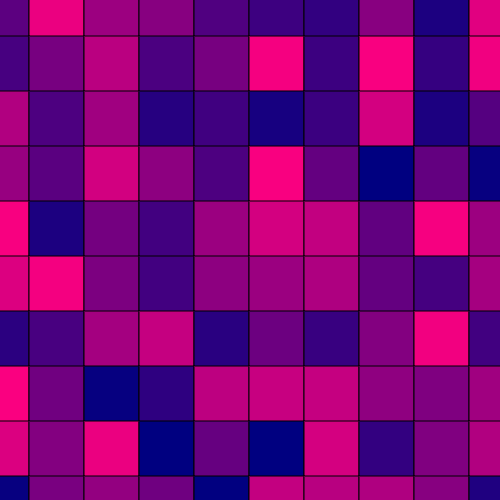 Remix Ideas
Change the number of cells, or their colors.
Give each cell a random color.
Instead of resetting a cell when the user moves their mouse, reset a random cell every frame.
---