Gallery
/
/
Music Visualization
---
Music Visualization
This page contains visualizations of various songs and albums. I used Minim to get song data, and Processing to turn that data into what you see below.
---
Nora Jane Struthers
A big part of my twenties was attending Nora Jane Struthers concerts, so it felt appropriate that a big part of my quarantine in 2020 was attending weekly livestream concerts with Nora Jane Struthers and her husband Joe Overton.
Carnival (album)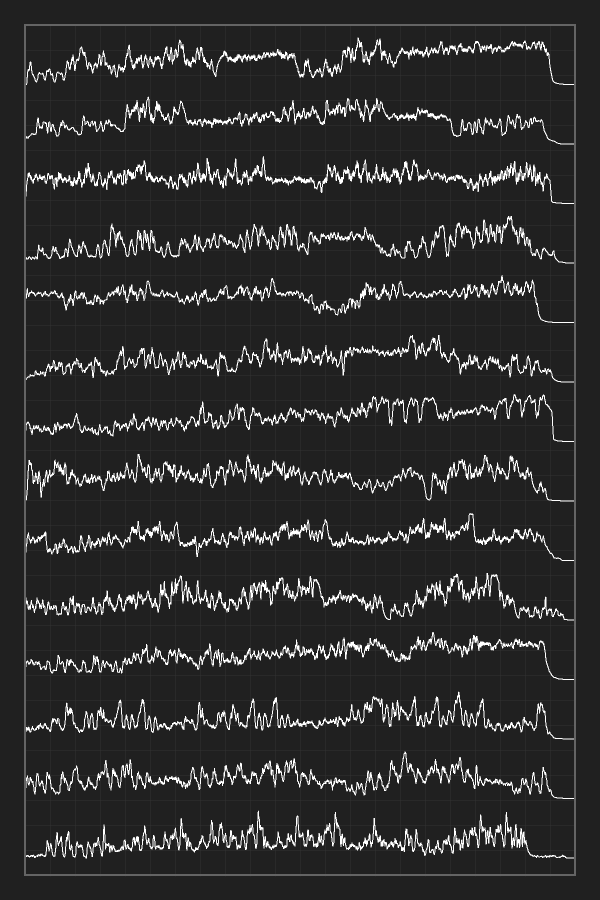 Just Jack
Snowflakes (song)
The first time I heard this song was back in 2002-03. I was 16 or 17, living in Pennsylvania, and the local rock station had a show that played "under the radar" music every Sunday night. This song blew my mind, and it's still one of my favorites.
The Outer Marker (album)
I've been a big Just Jack fan ever since Snowflakes. His music was there in my teens, 20s, and now 30s. This might be a weird thing to say, but I feel like we grew up together. I recently watched a livestream concert featuring his daughter. It was heartwarming to reflect on how far we've both come.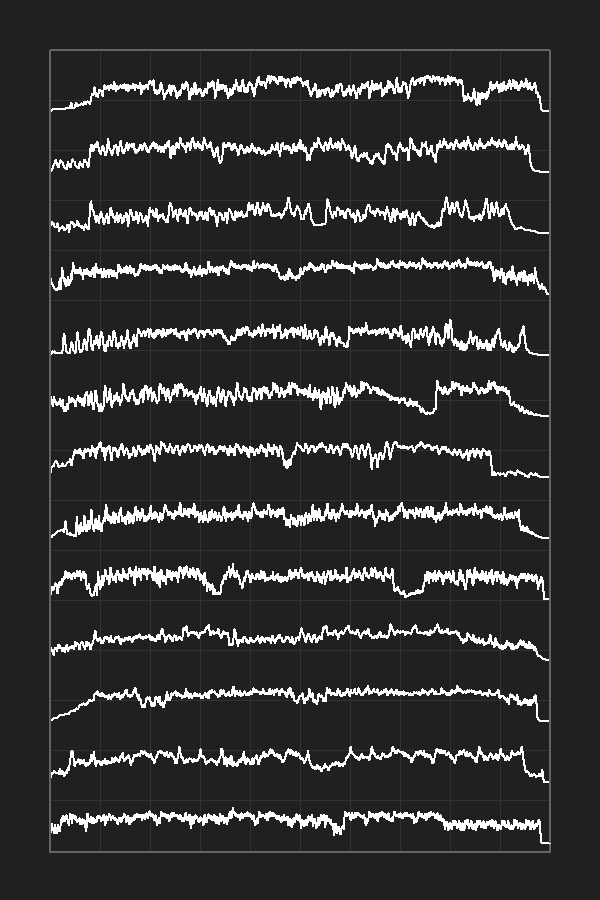 Taylor Swift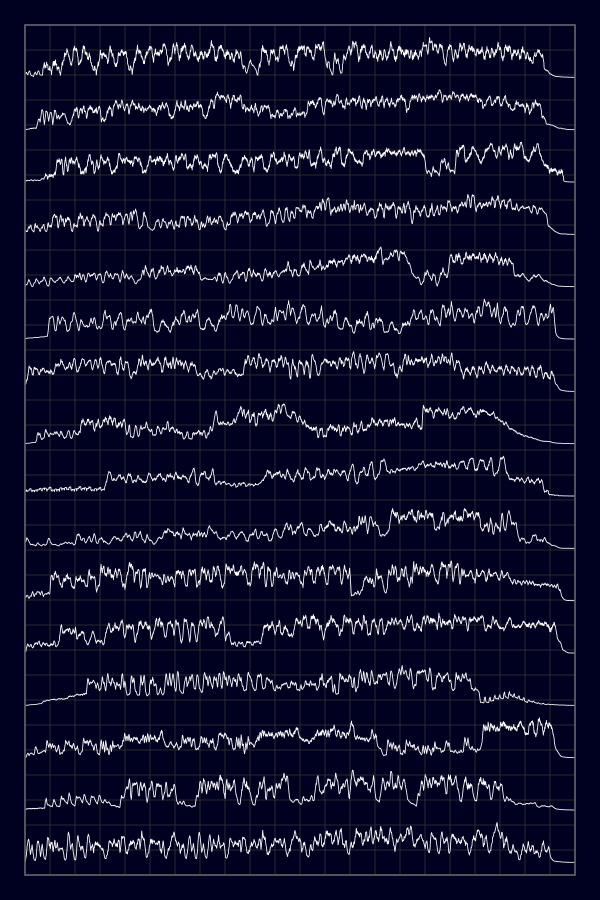 Folklore (album)
Trampled by Turtles
Wait so Long (song)
I didn't know I loved bluegrass music until I heard this song.
Palomino (album)
It would be a cliche to say that this album helped me get through some stuff, so I'll just say that this album spent some time with me.